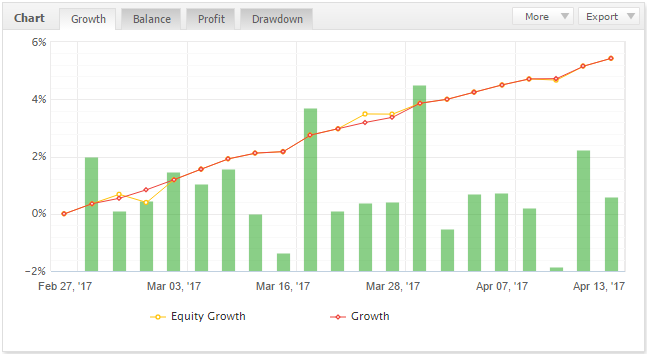 Results: (Link to myfxbook – http://bit.ly/xeofxbook)
Today 4/13/2017: 2 Trades, 1W – 1L, 50% win rate, +13.0 pips, +0.26%
Week 15: 6 Trades, 5W – 1L, 83.3% win rate, +45.8 pips, +0.89%
Apr 2017: 11 Trades, 9W – 2L, 81.8% win rate, +80.1 pips, +1.51%
2017: 17 Session, 31 Trades, 25W – 6L, 80.6% win rate, +281.3 pips, +5.43%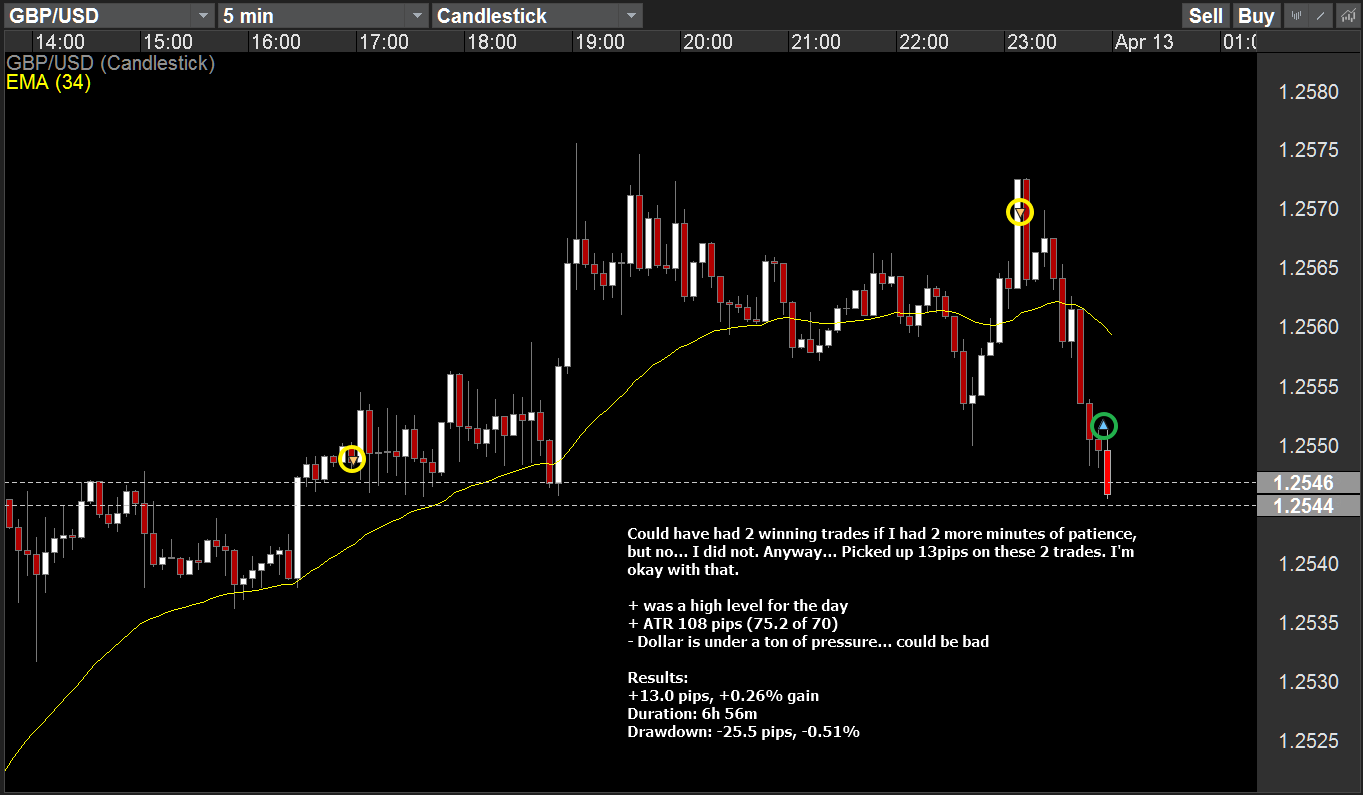 It's probably not a good idea to try and make a surgically precise trade when you are sleep deprived. I missed a bit on this trade, but it managed to turn around. If I could have been patient for another 2 minutes I would have had about 20 pips instead of 13 and I would have had 2 winning trades instead of just the 1 of 2.
In the end… it does not matter. I'm happy to follow up my 21 pips from yesterday with 13 from today. I'm doing well for the month and I am on track for the month. I just need to keep doing what I'm doing and I will be able to add another $10k May 1st. Eye on the prize… eye on the prize!!
For realz this time… goodnight.