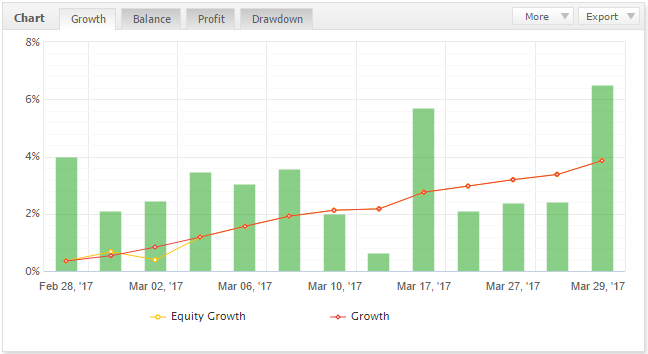 Results: (Link to myfxbook – http://bit.ly/xeofxbook)
Today 3/29/2017: 3 Trades, 1W – 2L, 33% win rate, +32.5 pips, +0.47%
Week 13: 5 Trades, 3W – 2L, 60% win rate, +56.4 pips, +0.87%
Mar 2017: 18 Trades, 14W – 4L, 77.8% win rate, +181.3 pips, +3.5%
2017: 11 Session, 20 Trades, 16W – 4L, 80.0% win rate, +201.2 pips, +3.86%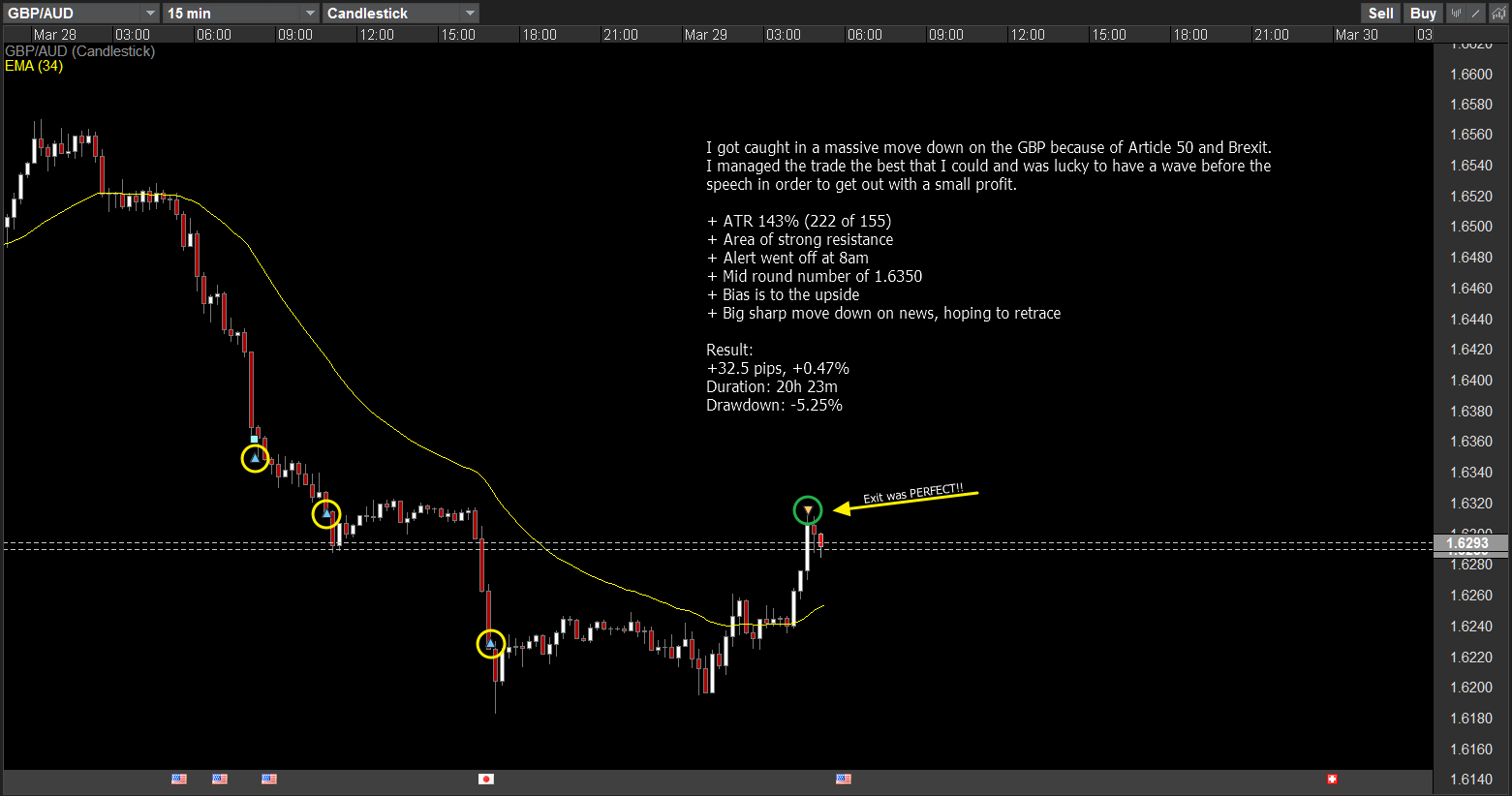 I really felt good about this entry, but it just did not work out the way I wanted it to. Which is again super frustrating because pretty much every other trade opportunity I set up did work out. I continue to get beaten up on these trades and for whatever reason I can't pick up the easy winners.
I guess all you can do is just keep at it.
So… There needs to be some introspect here. I'm starting to think that, perhaps my approach to trading is NOT optimal and that huge painful positions like this are waiting for me. I'm not sure what to change or if positions like this are just the reality of trading and there is no way to avoid. I don't know… I will have to dive into Forex Tester a bit more to find out.
Lesson: This trade could have been avoided had I first researched the news for the upcoming week. I need to find a good solid source for that and make it part of my routine to know what's coming up for the next week or even two.
One thing I found is Bloomberg TV which seems to have relevant commentary and helps to break up the monotony a bit.
Okay… that's all I got for now. By miracle alone I am still on for increasing my account April 1st.
Gnight.