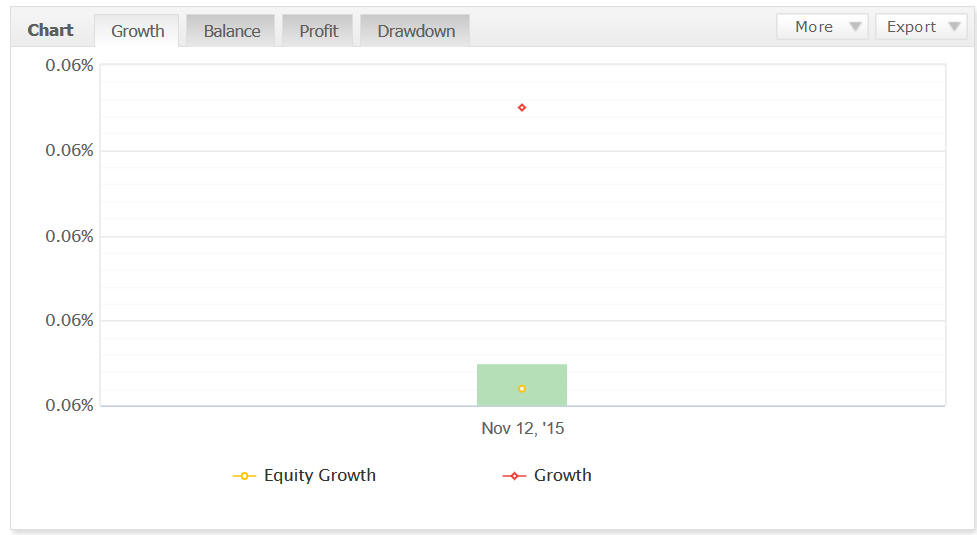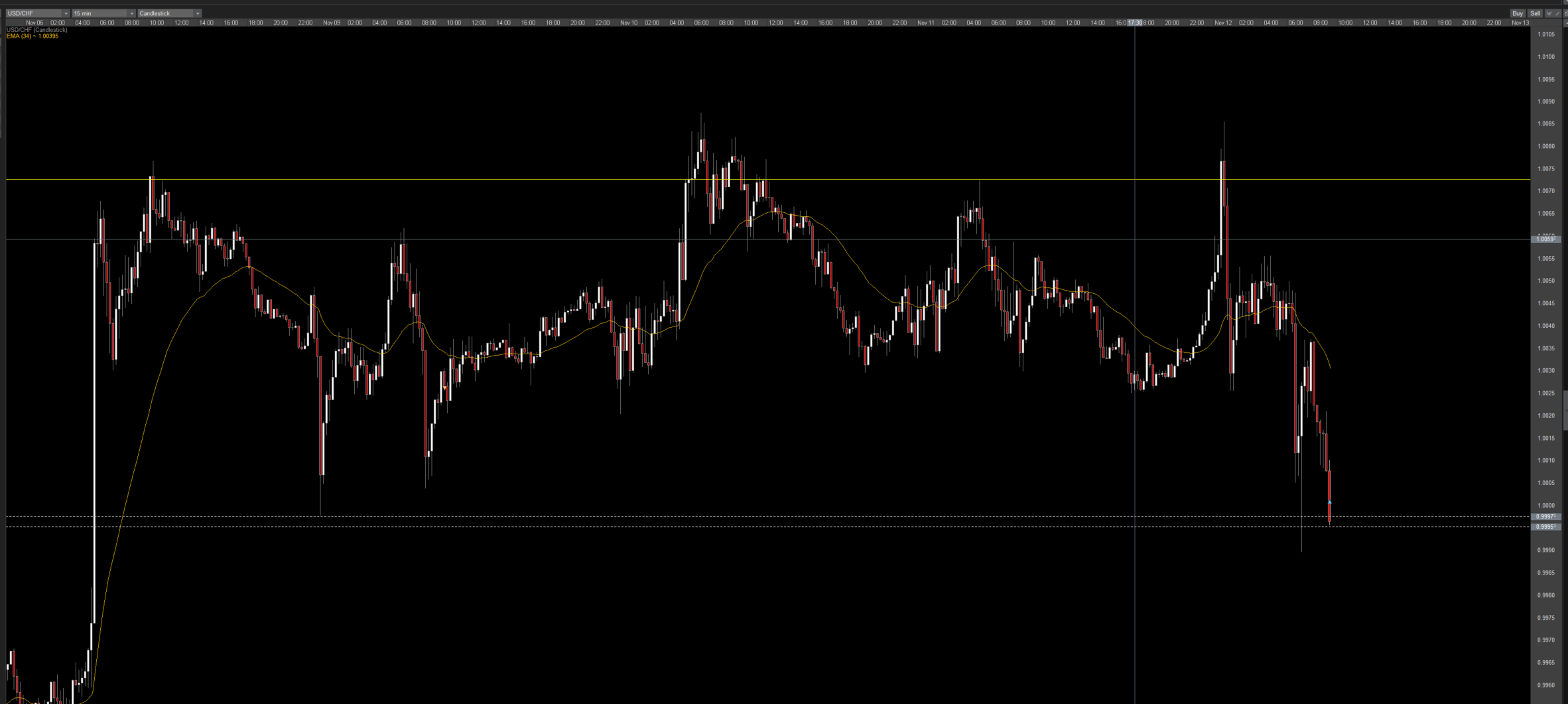 Results: (Link to myfxbook – http://bit.ly/cazfxbook)
Today 11/12/15: 1 Trades, 1W – 0L, 100% win rate, +24.2 pips, +0.06%
Week 45: 1 Trades, 1W – 0L, 100% win rate, +24.2 pips, +0.06%
NOV '15: 1 Trades, 1W – 0L, 100% win rate, +24.2 pips, +0.6%
Total: 107 Days, 365 Trades, 274W – 91L, 75.1% win rate, +2410.1 pips, +78.15%
So here I am. Made my first trade of 2015 and it was a resounding 0.06% success! I'm trading 2500 units with a $10k account which equals right at 25 cents per pip. Very very little risk, but I feel that is the best way to start. The result really isn't the effect I'm going after here, I'm really just trying to get my feet wet again at the right pace. At one point I was down as many as 60 pips which was right at 0.30% – Despite the lower risk I still felt the anxiety of being thrown around back and forth. It's going to take me some time to get my bearing again and build up my tolerance to the crazy market dynamics and effects that they conjure.
I will continue to trade "small ball" until I find my natural equilibrium and from there I will gradually increase my risk to levels that I feel are sustainable during practically any market conditions. It feels good to be back though. That much is for certain.
I've been speaking with my Dad at length up to this point and trying to boil down some core "Golden" rules of trading to limit losses and generally help avoid massive damage to my account as I move forward. I'm going to put write those down here and I my goal is to make them fundamental to my trading plan going forward. I will work on the business plan aspect of things as I go. Things like: How and when to take profit / What trade size to work with / Setups for entry / Price action signals – All of those things come second to these core laws of trading.
Law #1: Never risk more than 1.5-2.0% of my account on any one trade AND never lose more than 5% in a month. If I lose 5% in am month I take a break. If I lose more than 2% on a single trade – then I am a reckless idiot who is destined to lose every penny to the market.
Law #2: Never increase risk or add to a losing trade. This means NO averaging the price when I miss an entry. I can only add to a position that is positive. When and how much to add to a positive trade is the job of the business plan which I will be developing slowly as my trading style becomes more clear to me.
Law #3: Never let a trade that is positive turn into a loss. For this law a positive trade is defined as any trade that is up 0.25% or more. Once a trade crosses the threshold of 0.25% in profitability I MUST move my stop loss to just above break even to accommodate for the spread. If I am stopped out… I will re-assess the conditions and determine a course of action at that point.
These laws are must be followed 100% of the time in all conditions and under every circumstance. By design, these laws are clear, concise and simple. They are designed this way in order to protect me and my trading account from myself and my bad judgement. I believe that these laws will be difficult to follow, but the better I get at following them the better an investment trader I will be. I need to make these laws as simple to execute as breathing or I will lose every penny in my account at some point.
These laws must be obeyed 100% of the time in all conditions and under every circumstance. They are designed to protect me from myself and require very little thought. THey are